5 Everyday Uses for Essential Oils
Essential oils have gained incredible popularity in recent years, but they are really an age-old remedy that have become popular again. I buy all my basic essential oils from here. They are the best price per mL but only offer basic EO right now.
The five essential oils I use most often in my home are:
1. Lemon Essential Oil
Every single day I diffuse Lemon. It's what gets me out of my funk and uplifts my mood. It's also in all my cleaning products so get used on the daily to clean up the kitchen because it is antibacterial, antiviral, and antihistamine properties.
2. Peppermint Essential Oil
Nausea and upset stomach are all to common in my household. Peppermint is our go to!
3. Lavender Essential Oil
Digestion, support skin health, stimulate hair growth, help mitigate the effects of stress, sleep and more. But really I love it for stimulating hair growth (put a few drops in my shampoo) and sleep (few drops on my pillow or diffused at night time)
4. Energy Blend
I am trying to not drink coffee so this is my go to! It is my energy booster in the morning and I swear better than any preworkout for working out!
5. Disinfectant Blend
My favourite blend is Shield Immunity (there are lots out there – I just love this smell the best and it works!). It contains a mix of sweet orange essential oil, rosemary, clove, cinnamon and eucalyptus. It is naturally disinfectant. I use it in on the soles of the feet to support the immune system, diffused to cleanse the air, and behind my ears before I sleep if I am feeling a cold coming on.
Where I Get My Essential Oils
I have been using Revive-EO as my source for essential oils because they are high quality and sold through a simple system – good EO's and none of that other noise like celebrity endorsements. I especially love their kits which makes getting their oils at an even better price!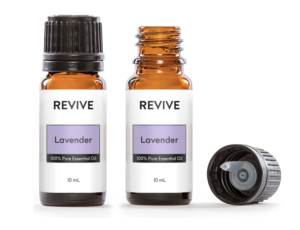 Do you use essential oils? Which ones do you use? Tell me below!