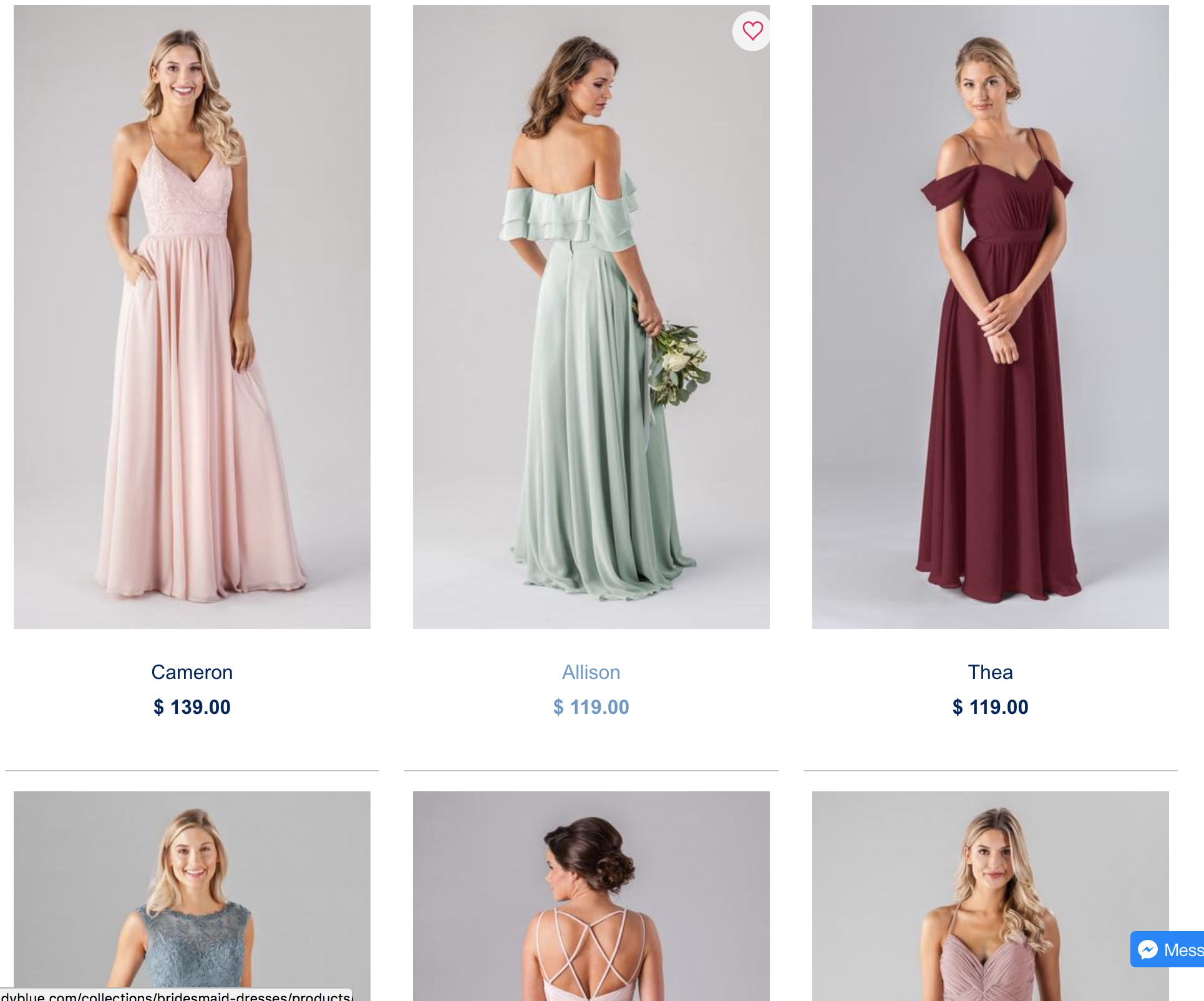 Bridesmaid dress blues
Planning a wedding is a lot of work — and organizing your bridesmaid's dresses is no exception. You've undoubtedly seen lots of different styles of bridesmaids dresses. They can be long, short, floral — but unwearable again nonetheless. I wanted to pick a bridesmaid dress that was flattering in photos, but also not over $150 to only be worn once.
My favorite? Kennedy Blue
The dresses come from China (I think) so you have to be patient as they have a long delivery period. On the plus, they do dress try-on that are shipped immediately so you can find your size and fit.  Price & quick try on were two perks that made me pick Kennedy Blue.
Later,