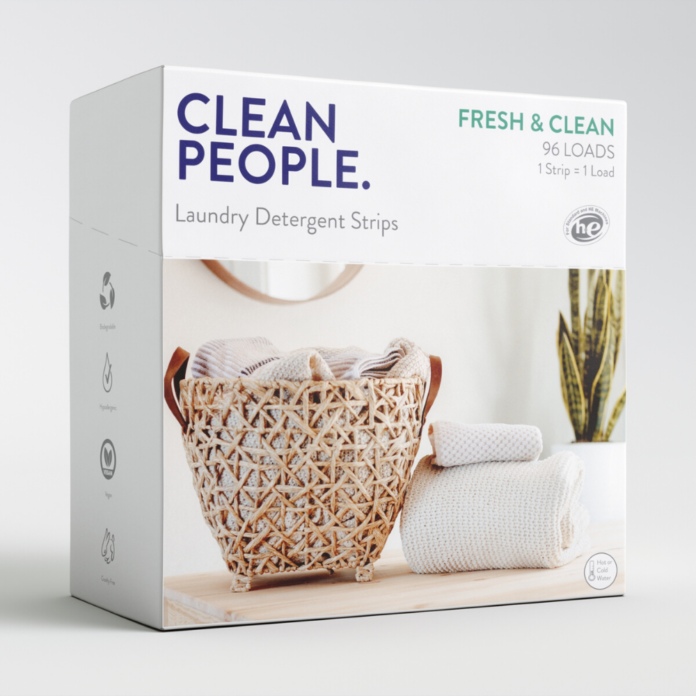 5 Best Laundry Detergents Better than Tide
I do 10+ loads of laundry, and that's in a good week! I started thinking about all of the unknown ingredients in my laundry detergent and what the blue dye was really doing. So I asked an Ohio – based chemist who specializes in laundry detergent about the issue.
It turns out that there are tons of ingredients in laundry detergent that are just unnecessary. And more than unnecessary, they are toxic. Your sheets are washed in chemicals and then you sleep on those chemicals all night! Yes – I am looking at you big box brands. For a normal household experiencing grass, food, dirt, and sweat stains, the chemist told me, Tide strength (read chemicals) is not necessary. After researching different ingredients and experimenting with different products, here are the 5 best laundry detergents for someone looking for clean clothes without getting all the additives:
1. CLEAN PEOPLE LAUNDRY DETERGENT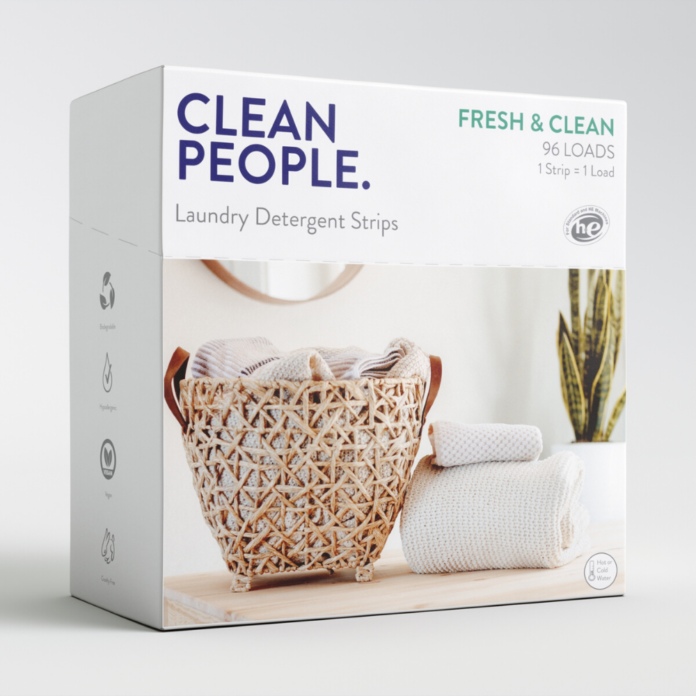 Clean People Laundry Detergent blew us away in terms of effectiveness. Not only is it effective it is hypoallergenic, paraben free, phosphate free, free of added dyes, chlorine free, and vegan. Specifically, it contains plant derived ingredients and is biodegradable. I am so much happier knowing that I am not putting extra chemicals on my clothing that then is against my skin all day long. In addition, it also is 100% plastic free! Just thinking about how much plastic I can save from the landfill a year by stopping using jugs!
Clean People Laundry Detergent has dozens of great reviews, ranging from people raving about cutting down on plastic to being so happy to be reducing chemicals! It's safe for all clothing & is septic & gray water safe. The company also has an amazing return policy – if you're unhappy with the laundry detergent, they will give you a full refund and pay for the cost of return shipping. I don't know much more about their return policy because I loved the product
Simply put, Clean People Laundry Detergent was my favorite laundry detergent because it removed chemicals from my everyday life and cut down on plastic! It is better for you, plastic free, and once I started using it, I dreaded laundry day a little less.
EDIT: You can save 10% off any purchase at Clean People with coupon code: NEW10.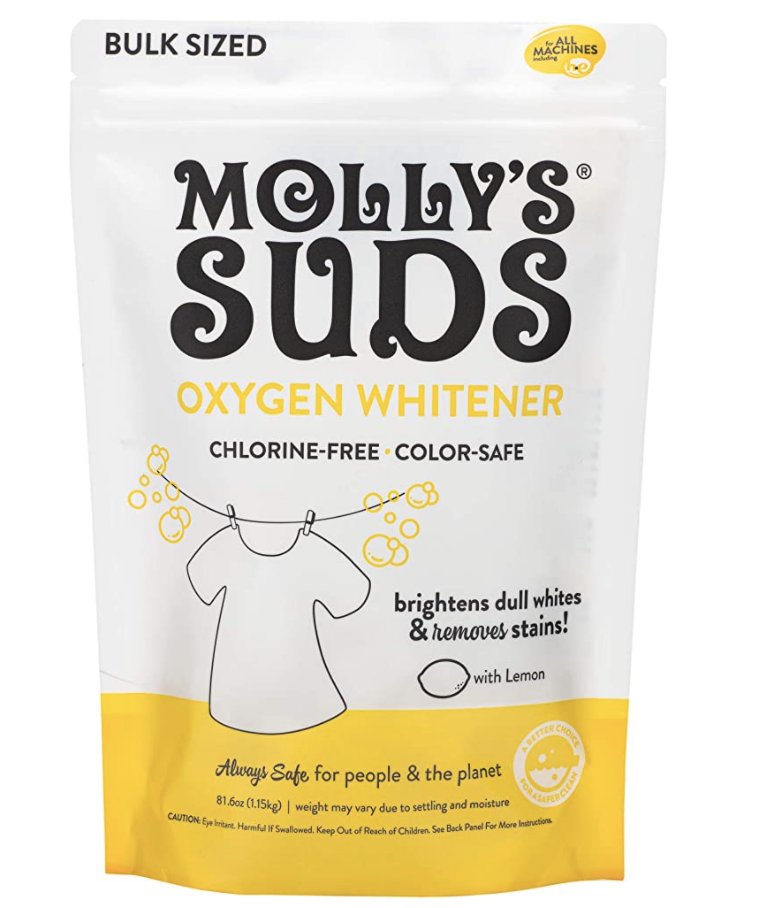 We loved Molly Suds detergent. Their ingredients are clean and it is peppermint scented! It is safe for sensitive skin and they have tons of laundry tips on their website. You can shop on Amazon or on their website. However, I really don't love using powder detergent as it always makes a mess.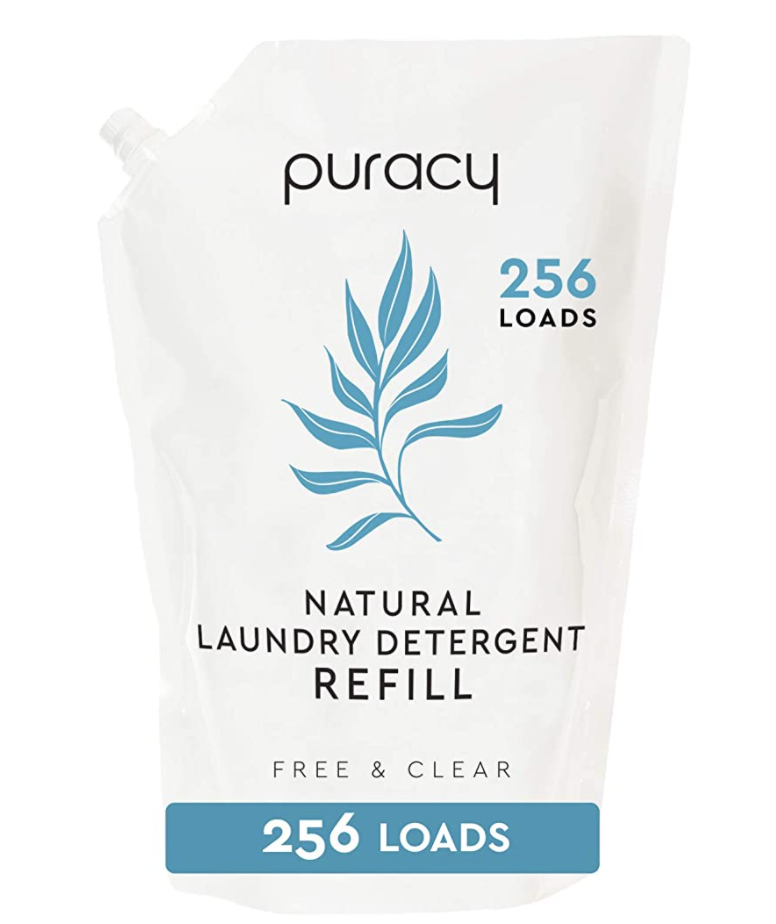 We loved that Puracy is 10X concentrated to last! Puracy is biodegradable safe for gray water & septic systems, and is naturally hypoallergenic, gluten-free, vegan, and Certified Cruelty-Free. We thought the detergent did a great job cleaning our clothing. Overall, we liked the way it cleaned our clothing and subtle fragrance.
4. Sun & Earth Laundry Detergent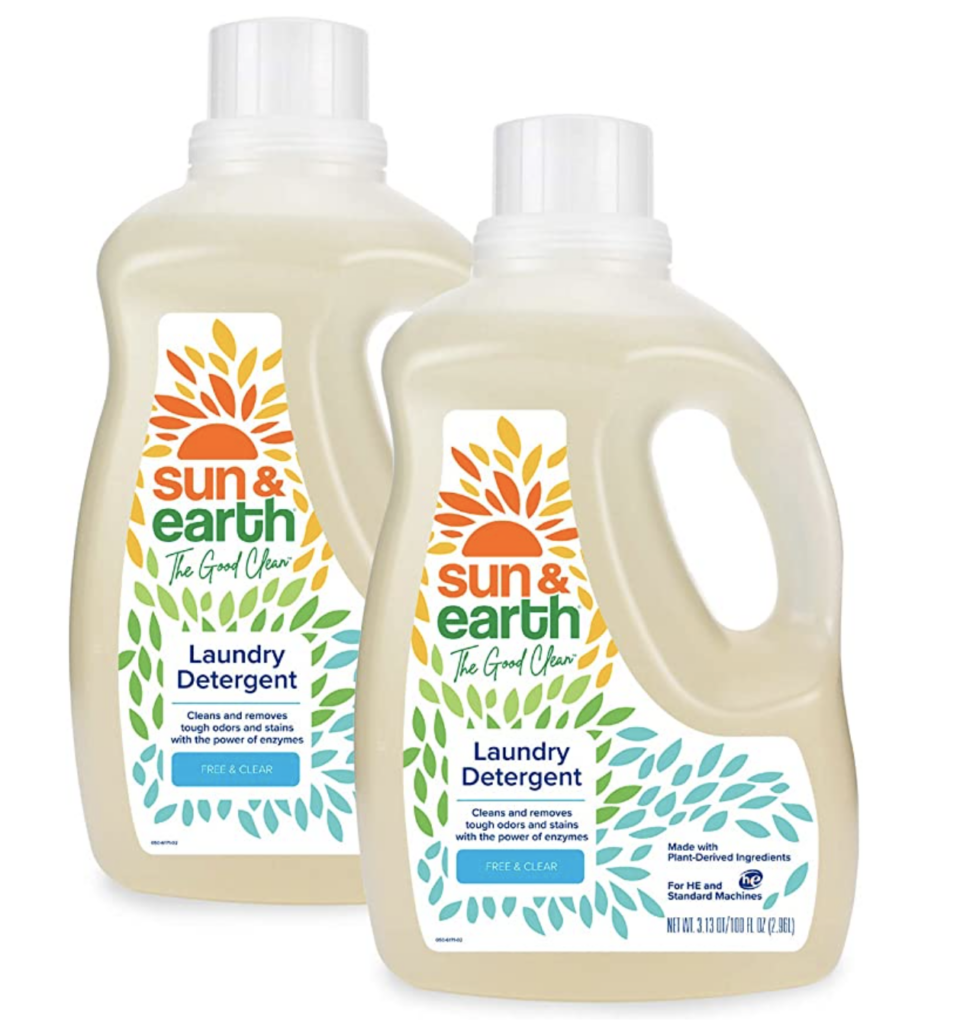 Sun & Earth is a plant-based laundry detergent that cleans and removes stains with the dirt-busting power of enzymes. It had powerful cleaning! However, we didn't love the plastic bottle and that you had to pay for shipping.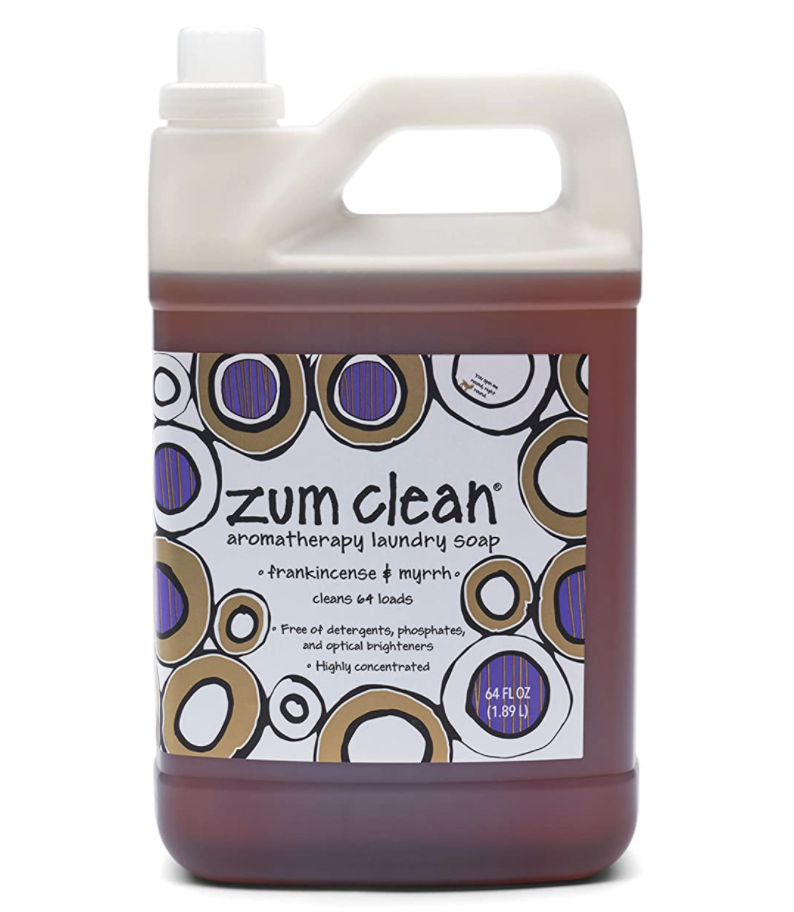 Zum Clean Laundry Soap uses clean ingredients just like Clean People. In addition, it highlights the coconut oil and baking soda in their formula. I loved their citrus aroma as it made my clothing smell bright and fresh! We loved the Zum Clean, but the limited reviews on their website made me feel hesitant.
*Please note my tests were not scientific and your results will vary.