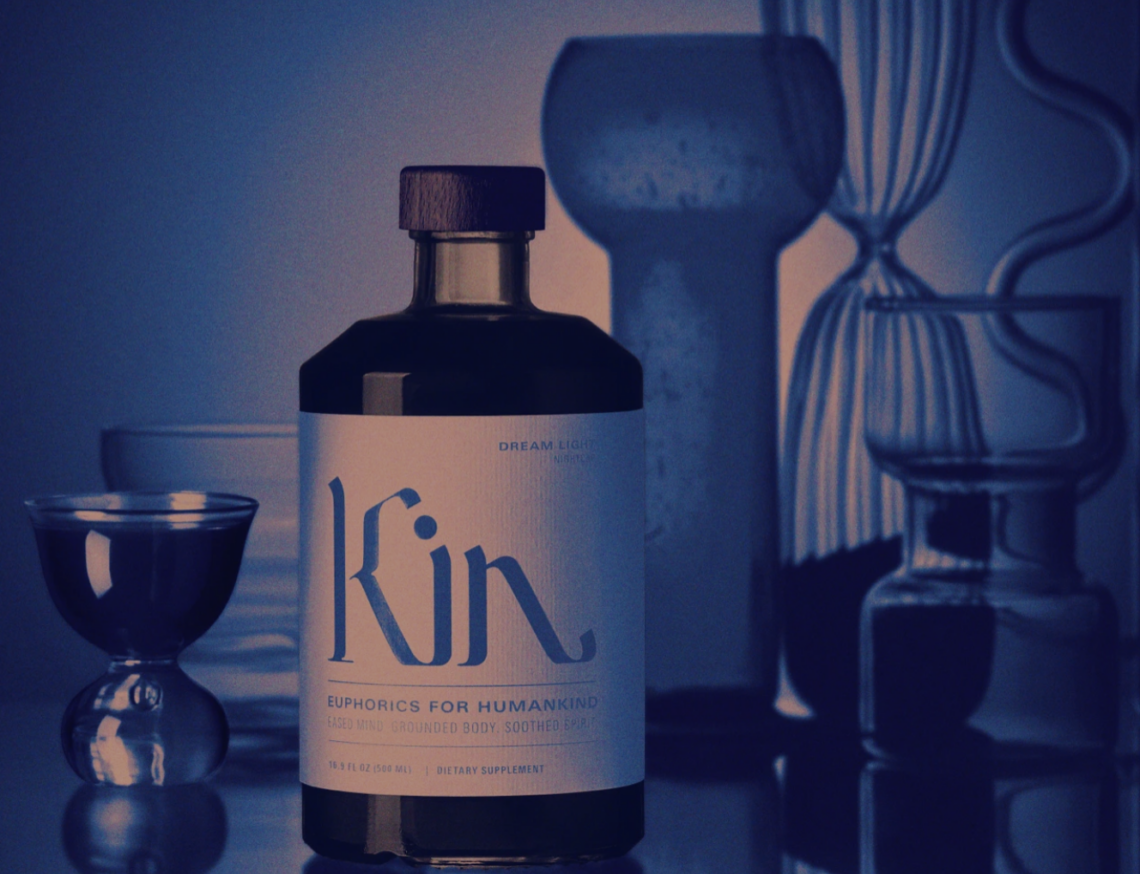 Kin Euphorics: Review of the non alcoholic drink
Most women will agree with me that as they get older they become mindful of what they consume. And alcohol is no different! I definitely can't afford hangovers anymore and a fun girls' night usually ends by 10 pm. I really wanted to find a better drink and that let me to writing this Kin Euphorics review.
I was chatting with a friend and she gave Kin Euphorics Non-Alcoholic Drinks a raving review so I had to try it out!
She said it was delicious, and most importantly, super refreshing. I ordered my first bottle off the sleek Kin website and below is my honest Kin review!
Quality (9/10)
To start, I tried Kin High Rhode, this flavor they launched first.
The made-to-mix drink was a mixture of adaptogens, nootropics, botanics, and more. I mixed the beverage with a concoction of orange and apple juices, since that is what I already had in my fridge and added a little squeeze of honey!
Honestly, after I tried this non-alcoholic drink the first time, I asked myself, "Why didn't I know of this before?" Relaxation aside, it tasted amazing! I would gladly just have bought it as an excellent alternative to carbonated soda.
Dream Light, my second Kin purchase, is advertised as the brand's nightcap. It's a twilight beverage that comforts your spirit and quiets the mind. It smelled terrific, of rich, earthy oak, smoky clove, and spicy cinnamon, and helped me sleep better once I dived into the covers. I also noticed that when I woke up, my head didn't feel heavy. Instead, I felt ready to take on the day!
This may be the placebo effect talking, but since it's been over a week of me trying out Kin Euphorics regularly, I believe the products genuinely make a difference.
Besides these two drinks, the brand also has a third formulation, Kin Spritz, to boost your mood and energy. I haven't tried this yet, but I sure intend to!
Value for Money (8/10)
As mentioned earlier, Kin's non-alcoholic drinks come in three varieties: Kin High Rhode, Dream Light, and Kin Spritz.
A single bottle of each of these variants is priced at $39.00 for a 500 ml bottle. Each 500 ML bottle has 11 servings, and you can maximum have up to 4 servings in 24 hours. You are recommended to start with a single serving and gradually increase if you feel the need to do so.
It's a bit on the pricier end, compared to conventional alcoholic drinks – a good quality red wine will cost you about $32.
However, Kin Euphorics offers benefits wine can't really provide. Sure, it's great to pair with a nice steak dinner, however, sometimes you end up having too much, and by the time you realize that it's too late.
Moreover, Kin Euphorics offer a 10% discount after customers opt for auto-shipping. So, the $39 non-alcoholic bottle will cost you $35.10, even though the free shipping will take about a month to deliver the product to your doorstep.
You can also save up by buying the drinks in bulk. A two-pack two costs $69.00, and a three-pack is worth $99.00, pulling down per bottle charges to $34.5 and $33 respectively.
Variety (8/10)
As consumers, we want brands to satisfy our wants in the best possible manner. The higher the availability of options, the higher the chance to buy a product that meets our requirements.
For me, having different options available for consumption is the icing on the cake. Kin has done a great job providing a lifetime value to its customers by introducing three unique variants that affect them differently.
High Rhode, Dream Light, and Kin Spritz have their distinct benefits. While High Rhodes provides a lightning jolt to your mind and boosts your mood, Dream Light reduces your anxiety and quiets the mind. According to the website, Kin Spritz works similarly to High Rhode, providing you a sparkling sense of connectivity and a clear vision.
In a market where there are very few non-alcoholic made-to-mix beverages you can pair with virtually any other drink, Kin Euphorics is a refreshing addition. You can consume them without worrying about a hangover.
Functionality (9/10)
The most important question that comes to our minds before buying a product is whether it delivers the value it promises.
I used to be sleepy and could not participate in any social event with a high energy level. When I started drinking Kin High Rhode each, I felt a lot more invigorated.
With an awakened mind, I have been able to go out in social gatherings confidently and enjoy like a free bird.
Similarly, the Kin Euphorics Dream Light is excellent for when I just want a quiet night in. After my chatty kids are asleep, the husband and I make ourselves a fancy honey and ginger-spiked mocktail (Kintail!) to enjoy while we tune in to CNN!
The Verdict (34/40)
After analyzing Kin's non-alcoholic drinks on the four metrics, including quality, value for money, variety, and functionality, the range scored a solid B+ from yours truly for my Kin Euphorics review. The brand consistently delivered what it promised to, which is the key behind driving great customer loyalty. I am going to keep purchasing it!
According to other Kin users, their drinks have done wonders for people consuming them because these euphorics restore and rebalance the endocrine system naturally using a mixture of nootropics, adaptogens, and Botanics.
I started consuming these drinks to reduce the aftermaths of the daily physical and mental exertion on my body. Now it feels like Kin non-alcoholic drinks have become a part of my life, one I can never forego.
Don't consume these non-alcoholic beverages if you are under 18, breastfeeding, or pregnant. Moreover, even though this is unlikely, avoid drinking if you experience any unwanted side effects.
You must also keep these products away from the reach of children. I am meticulous about this as my seven and five-year-olds always find ways to discover things I have stashed in the most reclusive corners of the house!
I would recommend everyone out there going through a super challenging week to try Kin Euphorics' range and hopefully get some relief without the splitting headaches that come with a nasty hangover!